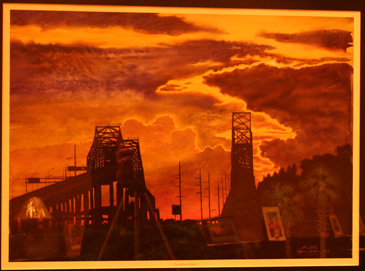 Silent Auction Rules & Regulations
Personal bid numbers will be provided at check-in. You must have a number to participate in the Silent Auction.
Each item has a bidding sheet, which includes an item description, value, minimum bid, and restrictions where applicable. Enter your bid number and bid amount in $5.00 increments on the next available blank line. Bids that do not meet these requirements will be disqualified.
Bid numbers must be legible. If the auction volunteers are unable to read your number, the next highest bidder will be declared the winner.
Please read the restrictions listed on the bidding sheets and in the auction program prior to bidding on an item.
The Silent Auction will begin at 8:00 P.M. and close at 10:00 P.M. At the end of the auction, winning bids will be highlighted and the bidding sheets will be promptly taken to the cashier's table. Any bids placed after 10:00 P.M. will be disqualified.
Transactions will take place at the cashier's table approximately 30 minutes after the auction closes. Full payment is required and can be made with CASH, CHECK, VISA, or MASTERCARD.
All sales are final; no refunds or exchanges.
Dollar values placed on auctioned items are estimates of retail value and are not warranted by the Charity Ball Committee.
Please direct any question to the volunteers stationed throughout the auction room.